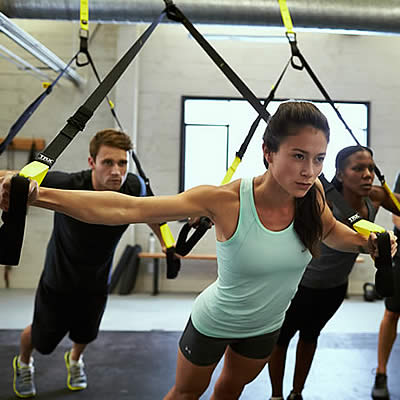 "What is TRX?"
The company born in the Navy SEALs that created Suspension Bodyweight Training, a form or functional training.
Using functional movements and bodyweight-based resistance, TRX Suspension Training and Rip Training provide total-body workouts that activates all your muscles at once to build strength, mobility and endurance.
"What is functional training?"
Originating in physical therapy, functional training consists of exercises that help you move and feel better in sport
and life.
"What is Suspension Training?"
A form of functional training, invented by TRX, that leverages your bodyweight to help build strength, lose weight and increase flexibility using the TRX Suspension Trainer.